on all english coursesuntil 24th february 2023
The discount will be applied after registration to tuition and registration fees.
Depending on where you come from, a trip to Malta can feel like travelling back in time. Due to its diverse history, the Maltese archipelago showcases influence from various periods in time. Many small towns and cities maintained their original charm. On top of that, they are also surrounded by a picturesque scenery. Malta is one of the few truly bilingual countries in the world: Here you will learn English not only in your classroom but also in your free time, which gives you plenty of opportunities to practise the living language.
You can meet other learners of English from all over the world in the school, as well as friendly locals and British expats. English language newspapers, books and magazines are sold everywhere and most TV and radio stations are in English as well. At the same time you can experience a truly wonderful Mediterranean lifestyle with its great weather, delicious food, relaxed atmosphere and genuine, fun-loving people. The Maltese archipelago is famous for its southern hospitality and British legacy. Escape the cold northern climate and combine your English studies with a fun holiday - this is what makes Malta so popular among learners of all ages, nations and levels. While studying English in Malta you will enjoy year-round pleasant weather, great nightlife, small, picturesque towns and villages with cosy cafés and shops, sandy and rocky beaches with beautiful, blue seas and a wealth of history and culture.
The average yearly temperature in Malta is around 18.7 degrees Celsius. This is because temperatures are evenly distributed across the entire year. Summer can however become very hot and temperatures above 30 degrees Celsius are to be expected throughout the summer period. Sun worshipers will love this time of year and water sports are of course also in season! You will therefore want to pack light clothing and swimwear! Temperatures rarely sink in the evenings either, but it is recommendable to take a light jacket or jumper with you. There can however be short and heavy rain showers in any season as it is located right next to the Mediterranean sea. More noticeable temperature changes can occur during Spring and Fall, but it will always stay relatively warm as long as the sun is shining. At the break of dawn the breeze from the ocean can lower the temperatures quite noticeably. If you enjoy swimming in the ocean, you will usually still be able to do so up until the end of November, because it will still be warm and sunny enough at the Mediterranean sea.
When you visit Malta for the first time its not uncommon to feel as though you have been there before. This may sound mysterious, but there is a reason for why your surroundings might feel really familiar. Malta is the set of countless modern movies that many of us have seen and there is a high chance that you will recognize many locations due to their appearance in world famous features, movies and series. The well known fantasy series "Game of Thrones" is just one of many.

Malta is currently home to three UNESCO world heritage sites. The old town center of Valletta is one of these sites. The European Union has also nominated Valletta to be the Cultural Capital of Europe in 2018! Gain new experiences at the wonderful beaches and breathtaking landscapes. You should definitely visit Malta's "Blue Grotto" or "St. Peter's Pool", which are famous for their turquoise waters. You can also experience summer-like temperatures all the way up to September.

The Maltese republic consists of multiple islands. Malta is the longest one of these islands, with a lenght of 27 kilometers. The island state is made up of the three inhabited islands of Malta, Gozo and Comino. Comino and Gozo are beautiful islands and worth visiting. You can find the famous Blue Lagoon on Comino. You can find the spot where the "Azure Window" used to stand on Gozo. Unfortunately the famous rock arch collapsed into the sea in 2017.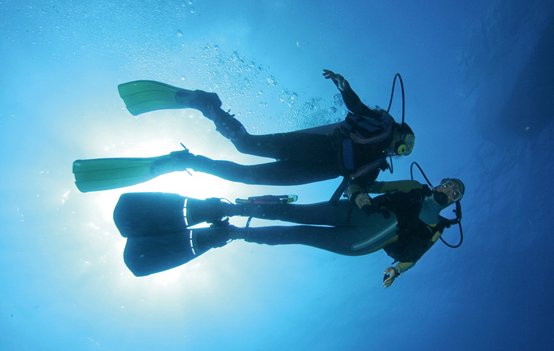 The site has already been a very popular spot for scuba diving, but is even more appealing now because in addition to shallow pools and tunnels with access to the open ocean you can find a few tons of limestone under water. The Silent City of Mdina, which is the old capital of Malta, The Three Cities, St. John's Co-Cathedral and Popeye Village are just a few of the very popular attractions and must-visit places in Malta. Another must-go place is the habour Marsaxlokk. There is a market every day and you might find a few interesting Maltese snacks, sweets and the best fish on Malta.

Our island is also well-known for its vibrant nightlife. The clubs, bars, pubs and restaurants are concentrated in the small area of St. Julian's called Paceville and there are also large open-air clubs with famous international DJs visiting regularly. Going out in Malta is cheap and safe compared to most places in Europe and some bars and many clubs stay open all night.
Outdoor activities in Malta
Malta is the perfect spot to travel to if you enjoy adventurous activities in the nature.
Visa to Malta - Requirements for entering Malta
European citizens do not need a VISA in order to enter Malta as it is a member of the EU itself. Non-EU-citizens need to apply for a VISA at their local Maltese embassy.
Please also visit the Maltese embassy to discuss any requirements you might need to fulfill, if you are planning on staying in Malta for longer than 90 days. The visa procedure is very simple and straight-forward. More information can be found here or in the Maltese Embassy in your country.

Make sure to take your passport or personal ID with you when you visit the embassy and when you begin your travels. Please note that your ID and Passport must be valid for until at least half a year onward from the date of your return from Malta. Minors under the age of 16 need to have a children's ID that contains an up to date picture of them or alternatively have an entry of their own within their parents' passport. Travel and safety information can be found on the appropriate ministry of foreign affairs or federal foreign office.

Malta has been a member of the Schengen Agreement since 2007, which is why border controls are inactive at Malta's international airport. This is why travelers who have a Schengen VISA do not need another Maltese VISA in order to be allowed into the country.
Do you have questions about the Sprachcaffe Campus in Malta? We look forward to helping you to plan the perfect stay.