Save up to €400 with the Sprachcaffe Espresso Discount!
Save big on your next language trip! Unwrap our incredible discounts and make your dreams a reality. Don't wait; start saving today!
Engaging Activities and Excursions with Sprachcaffe
Discover the Wonders of Malta
Our unique approach combines immersive english learning with exciting experiences, events and excursions across the stunning island of Malta. Imagine practicing your English while exploring the historical alleys of Valletta, engaging in lively conversations at the vibrant Night out in Valetta, or discussing the breathtaking views at Riviera Bay. Each activity is designed not only to enrich your cultural experience but also to enhance your English skills in a natural and engaging setting. Whether you're diving into the crystal-clear waters of St. Peter's Pool or mingling at our international student parties, every moment is an opportunity to learn and grow.
We are very fortunate to have a top class leisure and community management team who create a unique, open and vibrant atmosphere where real community is built. The result is experiences that put participants at the centre, create an easy communication environment and enrich their lives.
Join us for an enriching blend of education and adventure, and take your English skills to new heights amidst Malta's captivating landscapes. Your journey towards mastering English in Malta starts here!
Experience Malta's most beautiful beaches
Riviera Bay: A small, family-friendly sandy beach with crystal-clear waters. The gradual deepening of the water makes it ideal for all ages. It's a perfect place for those seeking tranquility and a chance to enjoy Malta's natural coastal beauty.
St. Peter's Pool: A unique, natural pool-shaped bay on Malta's east coast. This spot, with its flat rocky surface, is ideal for adventurous sea jumping, offering a different kind of beach experience.
Mellieha Bay: Malta's longest sandy beach, beloved for its clear, shallow waters, perfect for swimming. Mellieha Bay is also a great spot to enjoy a sunset BBQ, offering breathtaking views.
Paradise Bay: A stunning sandy beach in northern Malta, fringed by pine trees. It offers both shallow and deep waters, and a panoramic view that captures the essence of Malta's coastal allure.
Golden Bay: Known for its red sands and clear waters, Golden Bay is surrounded by golden dunes, offering a vast expanse of sand. It's a picturesque location for a day on the beach.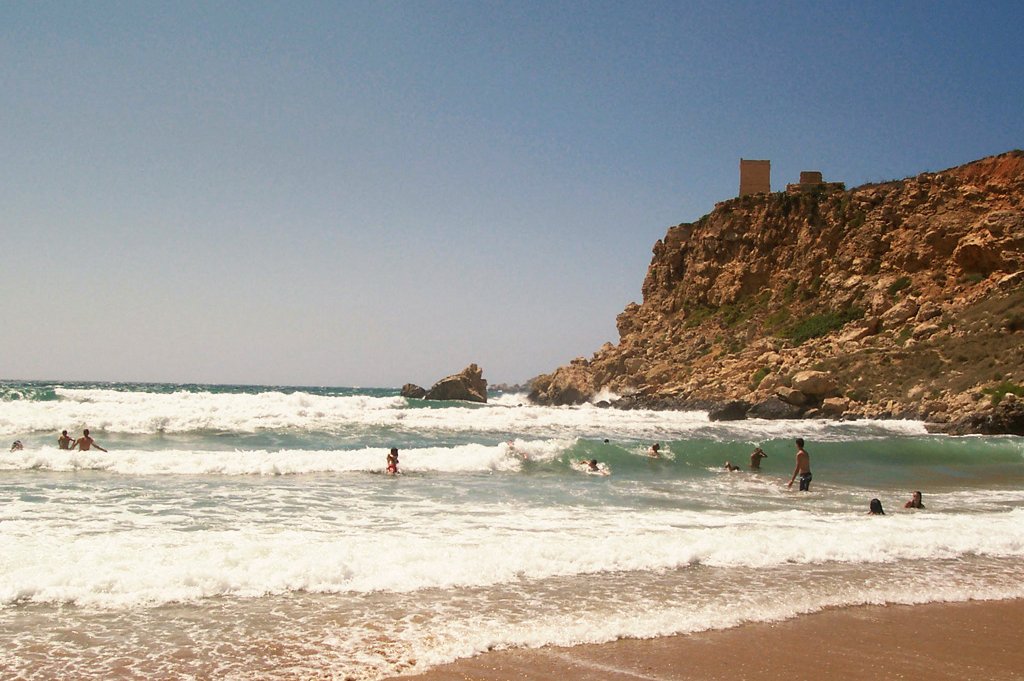 Dive into Malta's Rich History and Culture
Mdina: Explore Mdina, Malta's ancient city, known for its ornate alleys and stunning gate. This city, which featured in 'Game of Thrones,' is a historical gem, offering insights into Malta's rich past.
Valletta: The capital city of Malta, Valletta, is a hub of history, shops, and restaurants. Its charming streets and breathtaking views provide a glimpse into Malta's vibrant culture and history.
Three Cities (Vittoriosa, Senglea, Cospicua): These cities are crucial to understanding Malta's maritime history. They offer an authentic slice of Maltese life and history, less visited but equally fascinating.
Sliema: Take a leisurely stroll along Sliema's harbour and promenade, which feature beautiful views, shops, and the largest shopping mall in Malta, The Point. The promenade is also a great place to experience Malta's modern, lively atmosphere.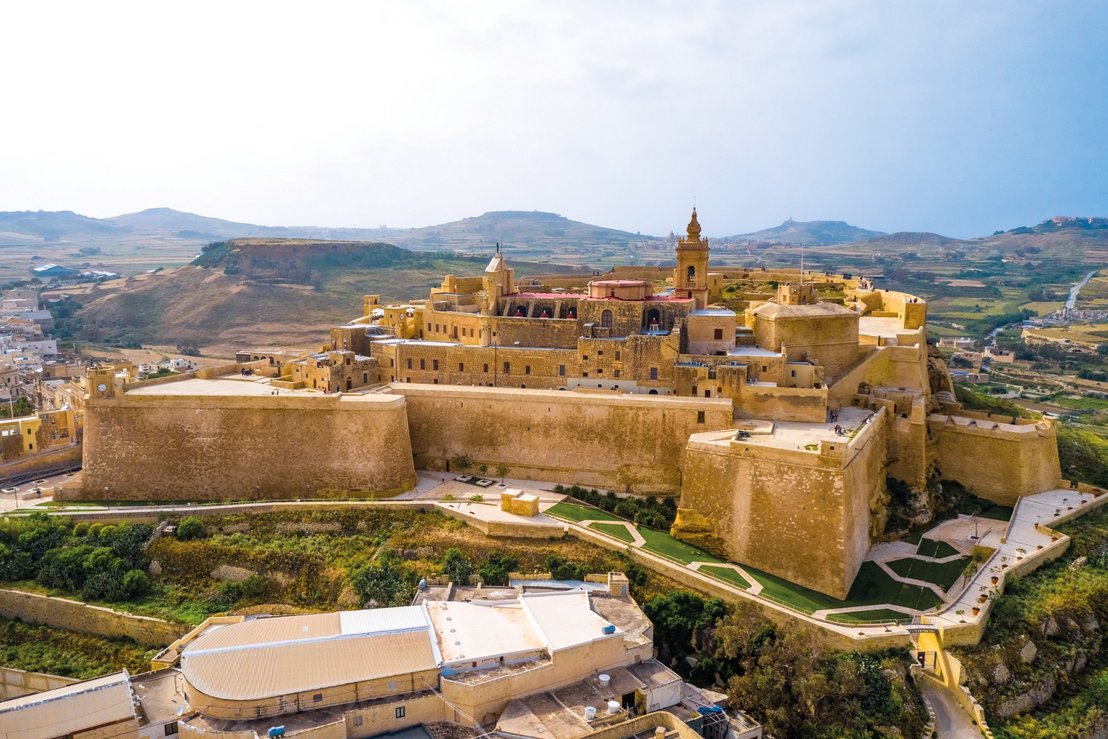 Uncover the History and Culture of Malta
From the Ancient Alleys of Mdina to the Vibrant Streets of Sliema - A Journey Through Time and Culture Awaits!
Learn more about the History and Culture of Malta
Social and Recreational Activities in Malta
Mediterranean Cooking Class: Here, you'll learn how to prepare traditional Mediterranean dishes using local flavors and cooking techniques. It's not just about cooking; it's about experiencing the dishes you've created with your friends.
BBQ Party: Enjoy a seaside BBQ, where you can create your own burger and socialize with fellow students in a relaxed, beachside setting.
Turkish Night: A poolside evening featuring delicious Turkish dishes, such as kebabs and salads. It's a wonderful opportunity to experience the flavors of Turkey in the heart of Malta.
International Student Party (17+): Join the fun at Cuba, a club in Paceville, Malta's biggest party zone. It's a chance to experience Malta's nightlife and meet other international students.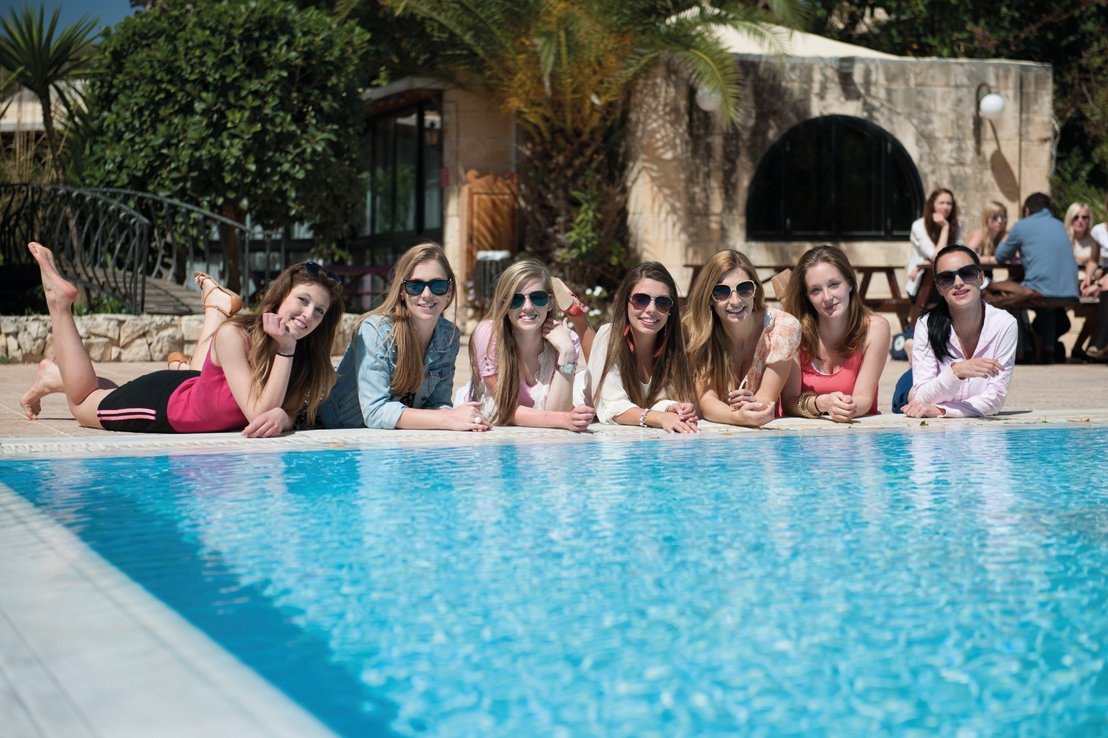 Unforgettable Excursions and Experiences
Comino: Visit the Blue Lagoon, renowned for its aquamarine waters and white sandy beaches. The island of Comino, a favorite among tourists, also offers other beautiful beaches like Santa Marija Bay and San Niklaw Bay.
Gozo: Discover Gozo, a friendly island with unspoiled beaches and welcoming locals. The ferry ride to Gozo is a delightful experience, offering scenic views of the Maltese archipelago.
Best of South of Malta: Explore Marsaxlokk, a traditional fishing village known for its vibrant market and authentic Maltese atmosphere. Experience the Blue Grotto, where you can swim and take optional boat rides, showcasing Malta's natural beauty.
Malta's Outdoor Adventures: From thrilling hikes along stunning cliffs and exhilarating bike tours to the adrenaline-pumping quad adventures, Malta offers a paradise for every adventurer and sports enthusiast. Discover the island's unique landscapes, temples and breathtaking natural scenery. Get ready to experience Malta's outdoor activities!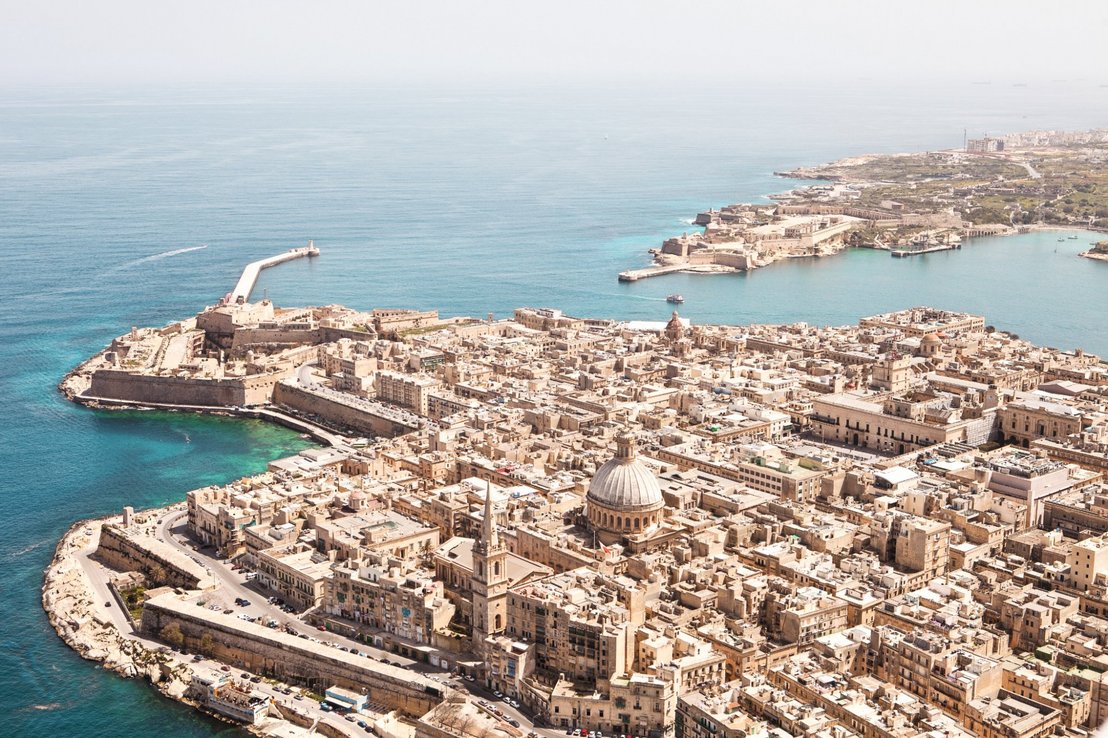 Creative and Fun Workshops
T-Shirt Workshop: Design your own T-shirt using Tie-Dye techniques, a creative way to take a piece of Malta home with you.
Bigger Better Hunt: A trading challenge in St. Julian's, where you can win a pizza dinner. It's a fun way to explore local culture and test your trading skills.
Just Dance!: Challenge friends in the popular video game and dance to earn points, a great way to relax and have fun.
Movie Night: Unwind with a movie of your choice at the beer garden, an ideal setting for a cozy and relaxed evening.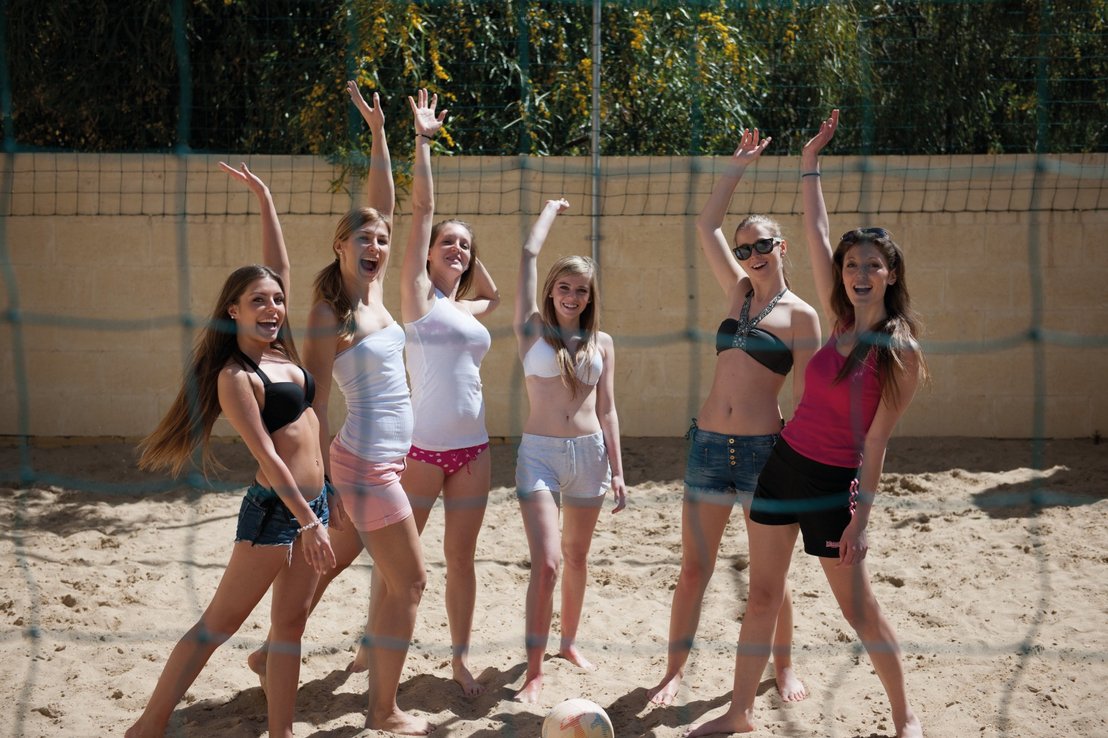 Learn English in Malta, a unique experience
At Sprachcaffe Malta, our diverse range of activities and excursions is specifically designed to answer this question. Not only do you get to explore the beautiful island, but you also immerse yourself in an English-speaking environment, significantly enriching your language learning experience. Why English in Malta? The answer lies in the unique blend of cultural richness and linguistic immersion that the island offers. From the historical streets of Mdina to the lively vibes of Sliema, each adventure offers a unique opportunity to practice and enhance your English in real-life settings. Engage in conversations with locals at Marsaxlokk, negotiate in English during the Bigger Better Hunt, or simply chat with international friends at our BBQ parties and student gatherings. Every activity is a step towards fluency, perfectly blending language learning with cultural exploration and answering 'why English in Malta' through practical experience.
Ready to dive into the vibrant life of Malta while boosting your English skills? Join us at Sprachcaffe Adults Programme in Malta for an unforgettable learning journey. Sign up now and start your adventure!
Do you have questions about the Sprachcaffe Campus in Malta?
We are always ready to solve any doubts you might have!