on all english coursesuntil 24th february 2023
The discount will be applied after registration to tuition and registration fees.
Exam Preparation Courses
Cambridge Certificate, IELTS, TOEFL
Our exam preparation courses are semi-intensive courses which focus on preparing you for specific exams. The structure is similar to that of semi-intensive courses but with more of a long-term goal. This structure is ideal for students who prefer a more thorough, in-depth language course.
Completing an exam preparation course can help students attain important qualifications and are well suited to those hoping to gain a place at university or to advance career prospects. Our exam preparation courses help students prepare for internationally recognised exams, including the official Cambridge examinations, IELTS and TOEFL exams. We are certified as a Cambridge preparation center.
Cambridge Certificate Examinations overview
Cambridge Preliminary English Test-PET recognises the ability to cope with everyday written and spoken communication. It indicates an ability to deal with situations which require a predictable use of language, read simple textbooks and articles, and write simple personal letters.
Cambridge First Certificate in English-FCE recognises the ability to deal confidently with a range of written and spoken communication. Successful candidates will have a wide grasp of vocabulary, should be able to construct an argument and use appropriate communication styles for a variety of situations.
Cambridge Certificate in Advanced English-CAE is an advanced exam, and is for learners who have reached a standard of English that is adequate for most purposes. Success at this level indicates the ability to use English effectively and perform confidently in social and professional situations, and in higher education.
Cambridge Certificate of Proficiency in English-CPE is the highest level of the Cambridge exams and is recognised by universities and employers around the world. CPE is for learners who have achieved a high level of language skills and are approaching a standard of English similar to that of a native speaker.
We are certified as a Cambridge preparation center.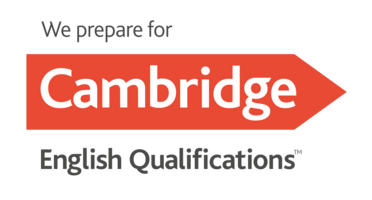 International English Language Testing System-IELTS is a standardised exam used primarily for university entrance (Academic Paper) and immigration (General Paper). One can take this exam no matter one's level of proficiency as scores are in bands from 1 (non-user) to 9 (expert user). To participate in a preparation course at Sprachcaffe, however, one must have at least a B1 level of English.
Convinced? Then enrol today and secure your place on one of our English courses.