Exam Preparation Courses in Malta
Cambridge Certificate, IELTS, TOEFL
Many people need to pass a particular English exam in order to immigrate, be accepted into university or get a certain internship or job. There are also many people who do an exam preparation course because of its structure and to add depth to their language studies.
Completing an exam preparation course will help you attain important qualifications and are well suit you to gain a place at university or to advance career prospects. Our exam preparation courses help you to prepare for internationally recognised exams, including the official Cambridge examinations, IELTS and TOEFL exams. We are certified as a Cambridge preparation center.
At Sprachcaffe Malta, we offer preparation courses for Cambridge EFL exams and IELTS in long-term courses that last 12 weeks. Depending on the exam you choose, your teacher will not only help you to learn and develop your grammar, vocabulary, speaking and listening skills but also help you with a particular feature and "tricks" of the exam. Sprachcaffe students have high passing rates and we are very proud of our highly-respected examination preparation courses.
Exam preparation course Goals
Preparing students according to the curriculum of major exams
Building a foundation on core topics to understand grammatical relations
Flexible course structure based on individual teachers and students.
A stress free environment and course design so students have leisure time.
We are certified as a Cambridge preparation center.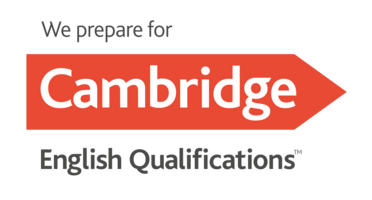 Cambridge Certificate Examinations overview
B1 Preliminary (former Cambridge Preliminary English Test-PET) recognises the ability to cope with everyday written and spoken communication. It indicates an ability to deal with situations which require a predictable use of language, read simple textbooks and articles, and write simple personal letters.
B2 First (former Cambridge First Certificate in English-FCE) recognises the ability to deal confidently with a range of written and spoken communication. Successful candidates will have a wide grasp of vocabulary, should be able to construct an argument and use appropriate communication styles for a variety of situations.
C1 Advanced (former Cambridge Certificate in Advanced English-CAE) is an advanced exam, and is for learners who have reached a standard of English that is adequate for most purposes. Success at this level indicates the ability to use English effectively and perform confidently in social and professional situations, and in higher education.
C2 Proficiency (former Cambridge Certificate of Proficiency in English-CPE) is the highest level of the Cambridge exams and is recognised by universities and employers around the world. CPE is for learners who have achieved a high level of language skills and are approaching a standard of English similar to that of a native speaker.
Every participant receives a certificate at the end of the language course. You can use this to prove your newly-acquired English language skills.
The Sprachcaffe certificate always refers to the Common European Framework of Reference (CEFR). There you will find all the information necessary for international comparability.
Not sure what level of English you currently stand at ? Do not worry, we at Sprachcaffe offer you an online placement test before we set up the preparation groups. We do this, so we can group students with a similar language levels together. We also offer an online language test for you to assess your language level independently.
Recommended duration of the language course
Use the table below to find out the recommended course-length to achieve your desired language skills. Please note that this table is based on our intensive course of 30 lessons per week. Results may vary based on personal ability, age and previous language experience. If you are unsure about what course to choose, get in contact with us. The beginner level is referred to as A0 in this overview.
| Current level & goals: | A0 | A1 | A2 | B1 | B2 | C1 | C2 | |
| --- | --- | --- | --- | --- | --- | --- | --- | --- |
| Optimise conversation: Ideal if you want to learn to speak clearly and answer simple questions. | 4 | 2 | - | - | - | - | - | Recommended course duration (weeks) |
| Enrich basic knowledge: The qualification to understand contexts better and make targeted statements. | 6 | 4 | 2 | - | - | - | - | Recommended course duration (weeks) |
| Expand progress: Become proficient in presenting facts in multiple ways, work with native speakers and understand newspaper articles. | 12 | 6 | 4 | 2 | - | - | - | Recommended course duration (weeks) |
| Increase confidence: You can conduct complicated negotiations and incorporate your language skills into reports and presentations. | 24 | 12 | 6 | 4 | 2 | - | - | Recommended course duration (weeks) |
| Strengthen solidity: Increase your confidence even further. Follow conversations naturally and write reports effortlessly. | 48 | 24 | 12 | 6 | 4 | 2 | - | Recommended course duration (weeks) |
| Achieve perfection: Refine your style, learn to discuss, and negotiate at native level. | ∞ | 48 | 24 | 12 | 6 | 4 | 2 | Recommended course duration (weeks) |
International English Language Testing System-IELTS is a standardised exam used primarily for university entrance (Academic Paper) and immigration (General Paper). One can take this exam no matter one's level of proficiency as scores are in bands from 1 (non-user) to 9 (expert user). To participate in a preparation course at Sprachcaffe, however, one must have at least a B1 level of English.
Unlock Your Potential in an English Exam Course
English exam preparation courses are designed to help people who already have a good level of English to further develop their language skills and become more confident in their use of the language. The course also provides useful tips and strategies for successful exam preparation and for improving written and spoken English. It can also help you to identify any weak areas in your knowledge and to find ways to improve them. Additionally, a preparation course can help you to familiarize yourself with the English exam format, which can give you the confidence you need to do well.
Convinced? Then enroll today and secure your place on one of our English courses.